The Best Place To Buy And Sell Your Used Plant - Tools And Equipment
Search
Showing 1 - 6 of 6 items

The price includes postage to mainland UK.
Genuine Atlas Copco 22mm hex post driving tool that fits the old atlas 148 army machines. I have a few of these for sale and are probably best classed as new old stock. They may have coloured paint, surface rust and storage marks on them. None have been cut down to suit different pin types.
£65 VAT Free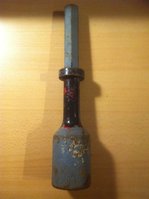 In very good condition, but has been stood 12 months, starts first time.
£499 ono VAT Free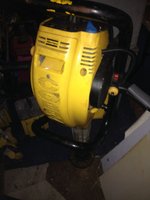 You know what an amazing time-saving invention these are - we get 5ft long bigtop stakes in in 1min and without all the agony and risk associated with sledgehammers.

Smaller stake go in like a knife through butter!
It's a genuine WACKER stake driver, complete with genuine WACKER stake driving cup. Completely serviced in June with a new cup fitted so it's in about the best condition I can imagine.
£700 +VAT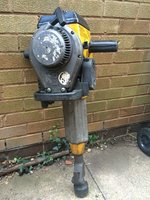 Showing 1 - 6 of 6 items