The Best Place To Buy And Sell Your Used Plant - Tools And Equipment
Search
Showing 1 - 5 of 5 items
Rsjs are 3 @ 6.77 m.2 @ 5.32 m all 30 x 10 cm
Purlins are 3.35 cm long by 13 cm x 6 cm
Uprights 306cm by 8 cm x square
Stairs are 120 cm wide and come in two flights
Price includes vat and a vat invoice will be provided on purchase.we may be able to assist with delivery/haulage please call
Click here for more info and contact details......
Complete floor has been taken down as you can see,38mm boards 2,4 x 0.60 meters each
£1800 +VAT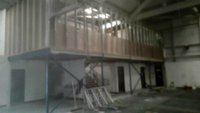 Overall length 8ft 6ins. Max overall height inc hand rails 8ft.
A top quality built set if steel inspection stairs.
All durbar / chequer plate steel steps and top plate / landing area for extra grip.
Built for electricity board power station, so very well built.
Industrial Steel Staircase with 4ft square landing/ inspection area. 4ft high. 4ft wide steps with full surround safety handrails.
£695 +VAT ono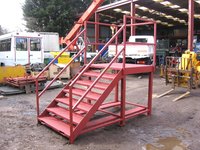 Complete 21 x 3 meters mezzanine floor.
£2000 +VAT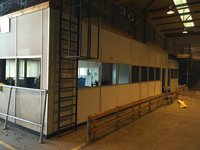 ---
Price: £480 including VAT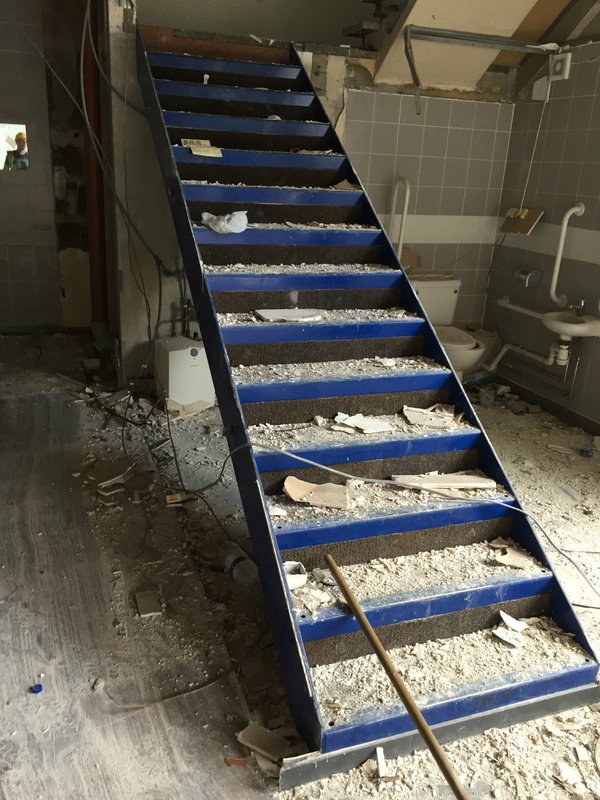 This was installed in a car main dealership show room where we removed them in very good condition.
£480 including VAT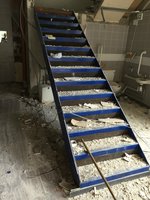 Showing 1 - 5 of 5 items