The Best Place To Buy And Sell Your Used Plant - Tools And Equipment
Search
Showing 1 - 4 of 4 items

This is a very straight fuel cell and comes complete with a 40L per min 12v electric fuel pump.
There is also the facility to connect the fuel supply to a generator but it does not come complete with necessary pipes.
We accept all major credit and debit cards. Please note there is a 2% charge for this service.
3500L bunded fuel tank.
£995 +VAT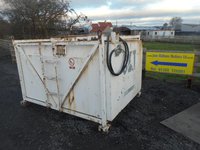 Showing 1 - 4 of 4 items